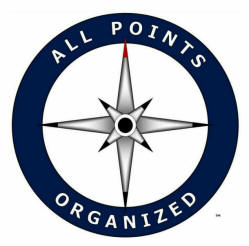 Detail Fees Outline

Meguiar's professional grade products are used for all high-quality detail services.
All Complete Details include a full interior detail of all surfaces, cup holders, boot/trunk, door pockets, consoles, deep vacuum of seats, carpets and a full gentle dash cleaning and treatment, and all interior and exterior glass. Then a complete exterior hand wash of your vehicles using HQ car soap. Then a thorough rinse of your vehicle, then hand dry with fresh terrycloth towels until squeaky clean! And then a thorough polish of all exterior body panels using Meguiar's Professional liquid Wax, completed by a hand buffing using soft cloths to ensure all was residue is removed until, squeaky clean! Under bonnet cleaning and wipe-down of engine and bay as well. Wheels and tires are washed thoroughly and dried as well, removing grit and grime that accumulates from the road, with tire black treatment to finish.
Materials are applied with the Porter Cable Dual Action variable speed oscillating buffer hand-held machine. All body panel seams and other edges are checked closely for no residual wax. Dan is highly skilled at using the Porter Cable buffer – with thousands of hours of time spent honing the craft of buffing and waxing cars. Your car will be squeaky clean!
Dan can ferry your car from your home or office to his garage for the detail and return your vehicle later the same day at an arranged time agreed upon. Or Dan can detail your vehicle at your home! No more long waits at detail shops. Everything Dan does is transparent to you, as you inspect the car with him after the detail to ensure you are 110% happy and satisfied to ensure you're pleased!
Thanks, Dan | Renaissance Man
---
Details at your Home or Careful Pick Up & Delivery
Dan will detail your vehicle onsite at your home.
Or Concierge Service: Pick up & delivery back to you of your newly clean and shiny vehicle!
You'll receive a thorough and comprehensive 55+ detailed check off list of exterior & interior tasks done!
Dan is insured with State Farm Insurance, preferred driver discount with an excellent driving record and a current Oregon Drivers License. He will provide proof of insurance and license and excellent documentation for your records!
Just Specific Details
Interior or Exterior
Exterior Wash & Dry Detail | Interior Cabin Detail | Wheels & Tire only | Engine & Bay | Trunk
$79.00 per hour
1.5 Hour Minimum
---
Complete Car Truck and SUV Details
Complete Details are based on size and class of vehicle as stated below.
4.0 to 8.0 for complete detailing, depending upon size/classification of vehicle.
[Fees are based on Classification of vehicle size. Classifications change periodically from the manufacturers from year to year]
Complete Details means: Full Exterior, Full Interior, Tires and Wheels.
Small Microcars Cars
Small Sports Cars & Convertibles
Compact, Midsize to Full-size Cars
Sedans 2|4 doors, Sports Cars, Hatchbacks & Convertibles
$299.00
Washing, drying and finish wax all are done with patience, focus and experience. A shiny, clean and highly polished vehicle from top to bottom, inside and out will be the result when complete. The paint work on your car is the most expensive piece of equipment. Maintaining the paint work will ensure good value and long life.
Black Paint shows every tiny bit of oxidation, old swirl marks, blemishes, paint wear and the slightest scratches or marks. Black paint is the hardest paint to detail and thus, washing, drying, applying wax, removing wax, polishing and finishing is much more labor intensive: $79.00 additional for all black vehicles. RVs: Two full days required.