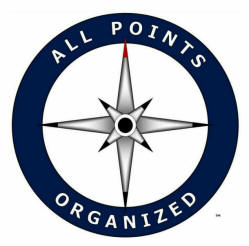 Detail Fees
Meguiar's professional grade products are used all high-quality detail services.
All Complete Details include a full interior detail of all surfaces, cup holders, boot/trunk, door pockets, consoles, deep vacuum of seats, carpets and a full gentle dash cleaning and treatment, and all interior and exterior glass. Then a complete exterior hand wash of your vehicles using HQ car soap. Then a thorough rinse of your vehicle, then hand dry with fresh terrycloth towels until squeaky clean! And then a thorough polish of all exterior body panels using Meguiar's Professional liquid Wax, completed by a hand buffing using soft cloths to ensure all was residue is removed until, squeaky clean! Under bonnet cleaning and wipe-down of engine and bay as well. Wheels and tires are washed thoroughly and dried as well, removing grit and grime that accumulates from the road, with tire black treatment to finish.
Materials are applied with the Porter Cable Dual Action variable speed oscillating buffer hand-held machine. All body panel seams and other edges are checked closely for no residual wax. Dan is highly skilled at using the Porter Cable buffer – with thousands of hours of time spent honing the craft of buffing and waxing cars. Your car will be squeaky clean!
Dan can ferry your car from your home or office to his garage for the detail and return your vehicle later the same day at an arranged time agreed upon. Or Dan can detail your vehicle at your home! No more long waits at detail shops. Everything Dan does is transparent to you, as you inspect the car with him after the detail to ensure you are 110% happy and satisfied, or he will rectify anything you want to doubly make sure you're pleased!
Thanks, Dan | Renaissance Man
- Just Specific Details -
Rinse Wash and Dry | Exterior Only
Interior Cabin Detail Only | Trunk & Bonnet Only | Wheels & Tire Only | Engine & Bay Only
Wildfire Ash is corrosive to your paint. Wash your car weekly during fire season or give me a call, I'll do it for you.
$69.00 per hour
one hour minimum
---
- Complete Details -
Complete Details are based on size and class of vehicle as stated below.
4.0 to 8.0 for complete detailing, depending upon size of vehicle
Complete Details means: Full Exterior, Full Interior, Tires and Wheels.
Exterior hand wash and dry, buff & wax body panels, including, door sills underside
of bonnet & boot, petrol lid, wheels & tires, exterior wheel arch edges, body seams
Careful full Interior vacuuming of seats and carpets, cleaning of floor mats and glass cleaning
---
Microcars to Compact
Cars, Small Sports Cars, Hatchbacks & Convertibles
Midsize Cars to Full-size
Cars, Sports Cars, Sedans 2|4 doors, Hatchbacks & Convertibles
$289.00
Midsize to Full-size
SUVs, Land Rovers, large sports-cars, Pick-Up Trucks, Vans & Minivans
$339.00
Supersize
SUVs, Pick-Up Trucks & Vans
$424.00
---
Details are not just a cliché with Dan. Nothing the way Dan details cars is average or mediocre.
Exceeding client expectations is primary for Dan, to ensure people feel happy and very satisfied with their vehicles!
Washing | Pre-Wax buffing [to remove swirls and imperfections in paint] then Finish-Waxing all done with patience, focus and experience.
A shiny, clean and highly polished vehicle from top to bottom, inside and out will be the result when complete.
The paint work on your car is the most expensive piece of equipment. Maintaining the paint work will ensure good value and long life.
---
Full size, super size pick up trucks and SUV vehicles take the longest to detail.
**Full size, super size pick up trucks and SUV vehicles with black paint [additional $75.00]
**All other vehicles with black paint [additional $50.00]
---
** Black Paint shows every tiny bit of oxidation, old swirl marks, blemishes, paint wear and the slightest scratches or marks. Black paint is the hardest paint to detail and thus, washing, drying, applying wax, removing wax, polishing and finishing is much more labor intensive.
---
Dan will be professional, friendly, honest and forthright with pricing.
there will be no hidden fees for any details with prompt polite service!
If the vehicle has embedded bumper stickers that need removal, roof racks installed that need disassembly, window decals removed, ground-in dog hair in interior, pitted or embedded dirt in wheels, old crusted dirt in trunk or engine bay, road tar or foreign paint road-spray, etc; all of which will use additional time at the hourly fee for car detail. Dan will talk over these specifics with client so everyone is clear on how much additional hourly time to get these objects removed from the car for clients' complete satisfaction for clear expectations!! Updates with client on progress will be given if unforeseen cleaning is needed to maintain clear expectations for client.
Trusting the customer and their needs is very important. Dan brings trust with honest fees, honest work and honest results. Many detailers are here today and gone tomorrow and give sketchy estimates on pricing and charge you more in the end. Dan is passionate about detailing cars properly, correctly and right for the customer, as the customer needs and wants are always first. Clear communication, clear expectations and honesty are vital for all clients' happiness and satisfaction.
---
The human body as well as your vehicle both need ongoing attention and prevention for long life!
Owning British cars since 1984, I've enjoyed meticulously restoring and caring for my 1979 MGB Red Roadster enough to win 1st place many times at car shows! I take the proper approach with the correct preparation, materials & polish with the painted surfaces and know how to detail a car very well! Whether it be older one stage paint or newer clear coat paints; it takes passion, patience, skill and desire.
---
The difference between a car wash and a professional car detail service.
Running a car through a five-minute car wash is not comparable to a professional car detailers talents and skills. The car wash machines often times, damages the paint and scratch the wheels. If a carwash staff is being used to clean your car, the finish work will be hit and miss at best because time is limited doing a blow & go wipe down and dry for interior and exterior.
In life, you get what you pay for. If the price of something is very low, the quality of that service or product is going to be of low value/quality. Quality isn't made of cheap services or products. Do you use low quality gas in your car or nearly balding tires to drive around in? Probably not. Perceived value is something learned and if a customer doesn't know the value of a product/service, it is up to the business to help educate and inform the customer so they will know the value and henceforth, believe in that product or service, compared to the cheaper counterfeit version of that service or product.
It's like trying to run a marathon in a pair of cheap flip flops compared to wearing a pair of properly fitting running shoes of good quality. Sure, you could run for a while, but the flip flops would rip apart from the torque of running, you'd stub your toe, be barefooted and step on sharp glass and rocks - and soon enough, you'd have huge blisters on your feet and never finish. Wearing a pair of quality running shoes fit for your feet would result in no blisters, completing the run and comfort all the way from start to finish!
---
A professional car detailer has years of experience and knows how to detail a car well with the proper equipment, tools, patience and craftsmanship skill. A car detailer dedicates many hours per vehicle to truly do the detail properly and thoroughly. A professional car detail isn't for just high-end cars. Everyday cars like Subaru's, Toyota's, Nissan's, VW's, Mini's, Hyundai's, Kia's, Chevy's, Ford's, GM's and Dodge's, need the exterior paint and interior cared for just like high-end sports cars. The paint is the most expensive component [on ANY car] and needs specific care in order for the vehicle to keep its value and maintain shine and durability from the everyday elements of rain, hot sun and the continual onslaught from road tar and rock chips. The wheels on any car need the same sort of care and attention.