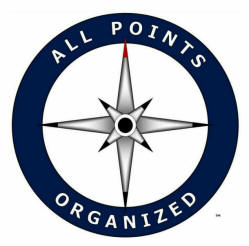 Air Vents.
Air vents will be cleaned with a specialized small brush to painstakingly clean between the plastic louvers vents to remove dust buildup. The same brush is used to clean in and around knobs, dials, switches, levers and various other dash controls.
Carpets & Seat Cleaning.
A thorough deep vacuuming of dirt, dust and grime is the first step in cleaning the carpets and seats of the vehicle to accomplish the interior, leaving your carpets and seats nice and clean. Then the carpets and seats are cleaned with spotless white towels, plenty of muscle and controlled amounts of Simple Green to remove surface stains, reduce existing interior tobacco and cannabis odors or food and drink odors. No Steam cleaners or carpet cleaners are used. Machines push and add moisture into the vehicles carpets & seats; then extract most but not all, of that moisture which causes future mold and mildew in the carpets and seats.
Interior Surfaces.
Only Simple Green bio-degradable non-toxic cleaning products are used for cleaning to remove stains, dirt, grime and scuffs from the interior of a vehicle. Then, Meguiar's Interior Detailer finisher to complete the surface interior work. Meguiar's Interior Detailer finisher has a matt finish, not shiny. Door panels, door pockets, center console, cubby-storage places, ash tray, gauges will all be cleaned using Simple Green and Meguiar's Interior Detailer finisher. A light moist clean cloth with water, mostly dry - will be used to clean electronic dials and switches, navigation screens, blue tooth ports, CD slots, stereo control knobs or touch surfaces, and heater & AC control knobs, touch surfaces. No Armor All brand or shiny leave-on sprays will be used; they deposit an oily sticky residue that attracts dirt and are not good for the environment, to breathe and cause more harm than good.
Exterior Surfaces.
Using a standard garden hose, the vehicle is fully watered down, with windows and doors completely closed tight. Meguiar's specialized car soap is used, in a large bucket of cold water to wash the vehicle, by hand using a soft wash mitt. Then the vehicle is hand dried using large clean towels, panel by panel until completely dry. The wheels are washed after the vehicles has been washed. If the wheel surfaces have ground in dirt affixed to the alloy or steel wheel surfaces, a light abrasion pad is used to carefully remove the ground in road dirt, without marring the paint or metal surface of the wheels. The tires are dried, then a tire-black solution is used to deepen the black color of the tires. Then the vehicle is waxed, panel by panel - using the oscillating Porter Cable 7424 Model electric machine. Each panel then is buffed by hand, using clean white towels to remove the wax residue until the paint is squeaky clean.
No harsh chemicals are used for the safety of children, pets and adults on the interior or exterior of the vehicle.
---

Receipt for Services of fees in advance to show what detail work will be accomplished with no hidden fees.
A comprehensive 55+ Detail Check list for client of interior and exterior is used and given to the client when complete.
An exterior visual inspection is done prior to the detail with the client, to note any pre-existing body damage, dents and or scratches on all body panels, roof and bumpers. Wheels are also inspected for curb-rash (scratched wheels from street curbs), chipped wheel paint, bent wheels, missing lug nuts, and worn tire treads. Also Dan will ask if there's any under carriage damage from speed bumps, hills or pothole damage to suspension.
An interior visual inspection is done prior to the detail with the client to note any pre-existing damage or broken interior parts. Noting any existing ripped seats, torn carpeting, cracked plastic or missing pieces on the dash, broken switches, non-functioning gauges and burned out interior lights. Noting any existing tobacco or cannabis odors, emesis odor (vomit stains), Pet odors and food or drink odors.
Engine and Gearbox. Stated from client, existing functionality and condition of gearbox and transmission, to ensure vehicle is road worthy and safe to drive for Dan and All Points Organized. Existing mileage recorded, no additional driving besides to and from clients home to Dan's home (Medford Oregon). Dan will stay within all posted speed limit signs. Dan will not over-rev the engine, ride the brakes, tailgate other drivers, speed, drive dangerously/aggressively, and will NEVER use any sort of drugs or alcohol when operating any motor vehicle.
Window Glass will be noted for any existing cracks, chips or damage. If a rock chip occurs into the windshield suddenly from rocks debris, road gravel/rocks another vehicle, another drivers wheels or vehicle driving to and from clients home to Dan's home - clients insurance will be responsible for any and all repairs.
---
Dan will pick up and delivery your vehicle in the exact same mechanical condition it was prior the moment he picked it up that day. All of this is done with ONLY your permission and consent.
[If Dan is involved in an unavoidable collision with another vehicle, American Family Insurance will cover any and all repairs to your vehicle].
Dan will safeguard your car keys and return them and any other keys on your key fob in the exact same condition prior to pick up. Gasoline or diesel fuel levels in tank will be noted to travel to and from your home to Dan's home for that day. If fuel is needed, client will reimburse Dan for any fuel costs. Dan will operate your motor vehicle safely on the roads to and from your home or office.
Dan will legally park his 2017 VW Golf car near your home or office while he does the detail that day.
---
Oregon Drivers License | In good standing | No citations | Clean Driving Record | Non-Smoker
American Family Insurance | Preferred Car Insurance Driver | Liability, Comprehensive & Collision Coverage | Accident Free Record
Background Checked | Spotless Lifetime Record | No Drugs or DUII's - ever
---
Extra Details and Insight
If the vehicle has embedded bumper stickers that need removal, roof racks installed that need disassembly, window decals removed, ground-in dog hair in interior, pitted or embedded dirt in wheels, old crusted dirt in trunk or engine bay, road tar or foreign paint road-spray, etc; all of which will use additional time at the hourly fee for car detail. Dan will talk over these specifics with client so everyone is clear on how much additional hourly time to get these objects removed from the car for clients' complete satisfaction for clear expectations!! Updates with client on progress will be given if unforeseen cleaning is needed to maintain clear expectations for client.
Trusting the customer and their needs is very important. Dan brings trust with honest fees, honest work and honest results. Many detailers are here today and gone tomorrow and give sketchy estimates on pricing and charge you more in the end. Dan is passionate about detailing cars properly, correctly and right for the customer, as the customer needs and wants are always first. Clear communication, clear expectations and honesty are vital for all clients' happiness and satisfaction.
The difference between a fancy car wash and a professional car detail service.
Running a car through a five-minute car wash is not comparable to a professional car detailers talents and skills. The car wash machines often times, damages the paint and scratch the wheels. If a carwash staff is being used to clean your car, the finish work will be hit and miss at best because time is limited doing a blow & go wipe down and dry for interior and exterior.
In life, you get what you pay for. If the price of something is very low, the quality of that service or product is going to be of low value/quality. Quality isn't made of cheap services or products. Do you use low quality gas in your car or nearly balding tires to drive around in? Probably not. Perceived value is something learned and if a customer doesn't know the value of a product/service, it is up to the business to help educate and inform the customer so they will know the value and henceforth, believe in that product or service, compared to the cheaper counterfeit version of that service or product.
It's like trying to run a marathon in a pair of cheap flip flops compared to wearing a pair of properly fitting running shoes of good quality. Sure, you could run for a while, but the flip flops would rip apart from the torque of running, you'd stub your toe, be barefooted and step on sharp glass and rocks - and soon enough, you'd have huge blisters on your feet and never finish. Wearing a pair of quality running shoes fit for your feet would result in no blisters, completing the run and comfort all the way from start to finish!