Organizing your Groceries!
Personal grocery shopping with your list to any store, delivered to your door!
---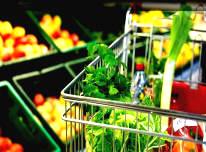 Personalized grocery shopping and delivery.
Detailed shopping for busy individuals and families. Don't have time to get the foods you want and need? Dan will help you. Just call Dan with APO to get what you need at the grocer; big or small grocery list, easy for Dan to do for you! Getting your groceries is no chore for APO! Prompt, courteous service, delivered to your door, or if preferred, Dan will bring in your groceries and put everything away for you!
No Annual Fees or Subscriptions. No Minimum Orders with no hassles! Easy. Any grocery store you like!
My Dad started me grocery shopping when I was a boy. I really enjoyed going to the grocery stores with him. I have a lifetime experience of experienced grocery shopping, I love it!
___________________________________________
Dan the groceryman will shop & deliver your groceries
in a timely manner with competence and skill to your door with a smile!
Grocery Shopping & Delivery fees begin at: $31.00
please call Dan the groceryman for the complete fee menu
________________________________________________________________
Details of My Grocery Services
Personalized Grocery Shopping saves you time, effort & stress and gets
you the groceries you want and need now! Skip the big crowds, waiting in long checkout
lines and carrying the heavy grocery bags out of the store, into the car and then lugging
them into your home! Dan will gladly put the groceries away in your cupboards too!
Relax, your groceries are on their way delivered by Dan the groceryman!